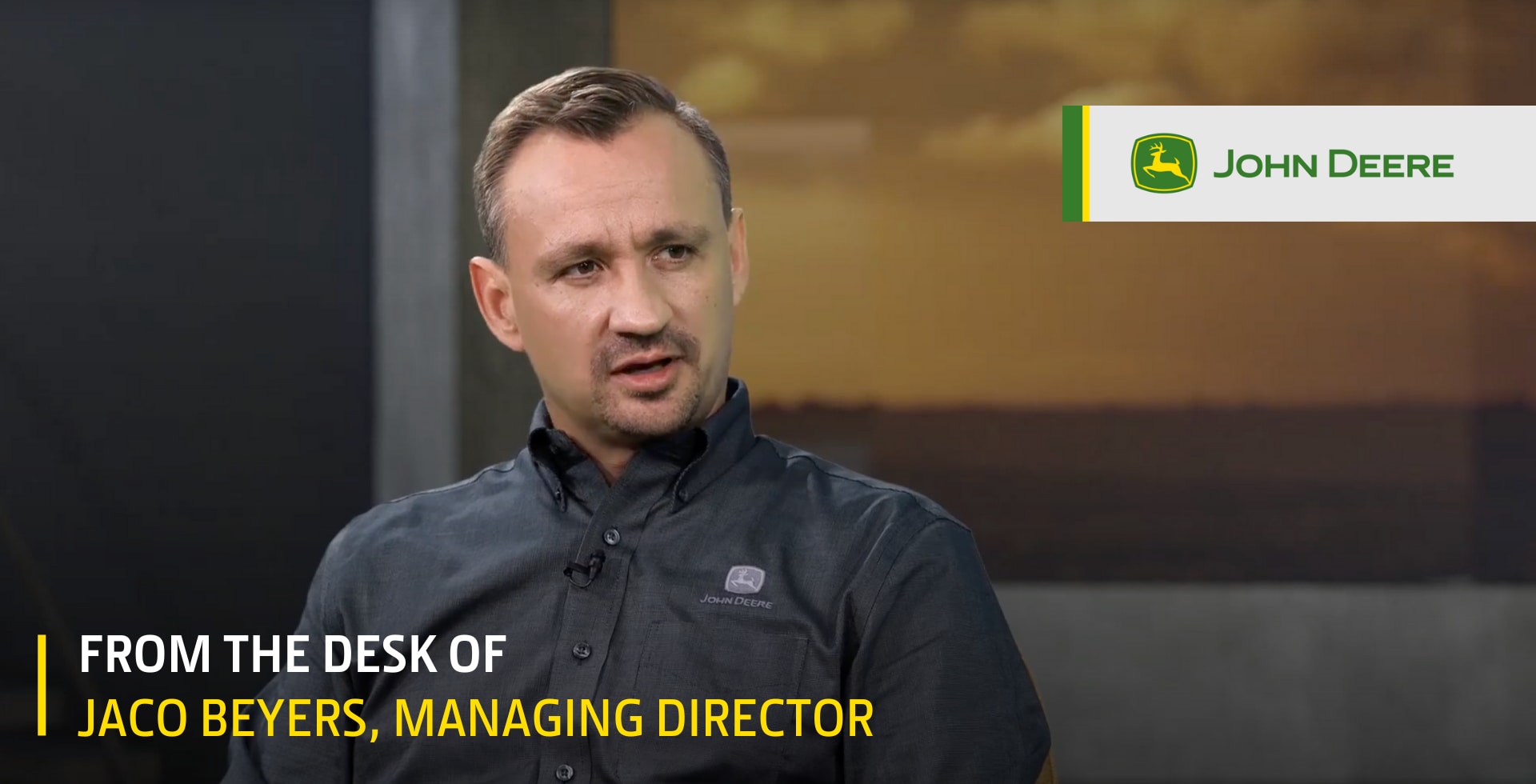 At John Deere, technology has always been the driving force that sets our farmers up for success. Our latest technology has been developed around agronomic benefits to give you control over more farming variables and can be configured and customised to suit your individual needs.
Iron is no longer our only area of expertise. We are delivering agronomic solutions backed by innovative technology.
In my latest article, I introduce some of our state-of-the-art technological advancements, including;
Our Operations Centre
The S700 series Combine Harvesters
Machine Sync
The John Deere industry-first AutoPath™
Connected Support™
See & Spray™ Select Technology
Also, find out more below about our latest products and promotions and how farmers can increase their profitability in today's economic times.