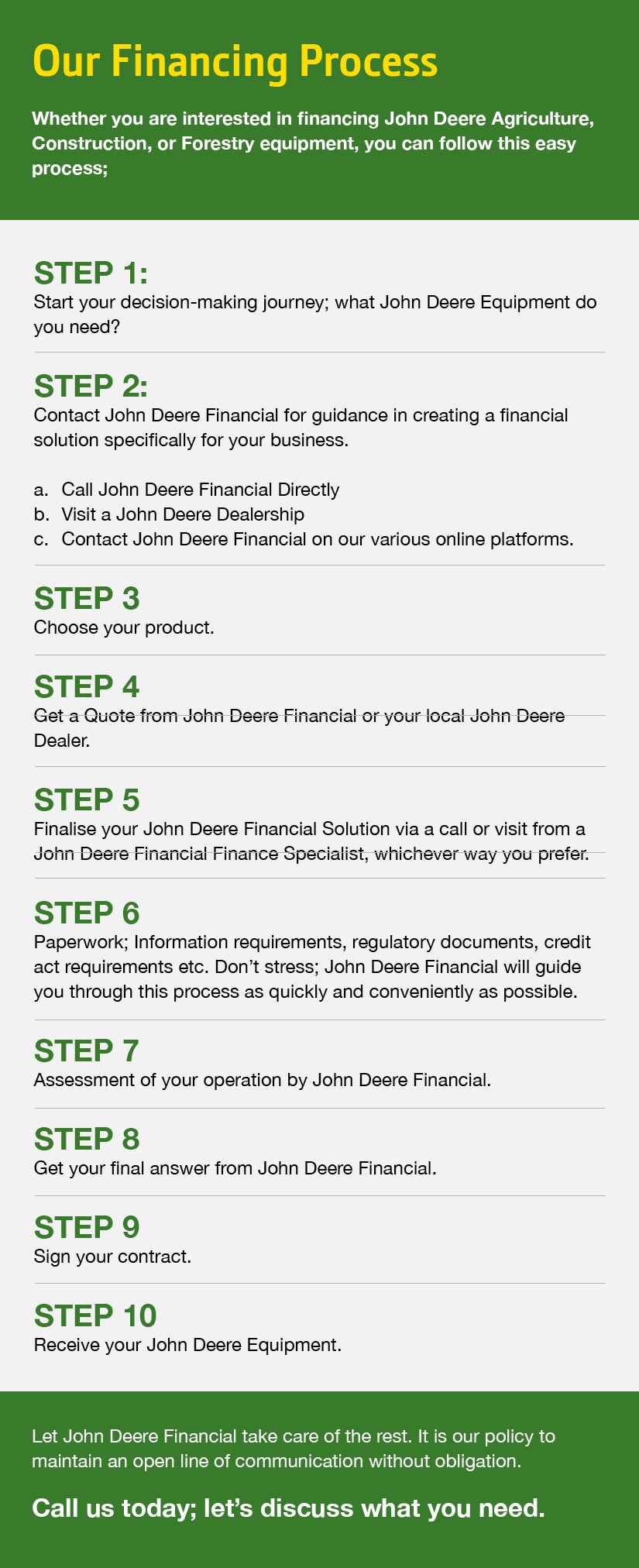 The Financing Solution For You
At John Deere Financial, we understand your challenges, and that cash flow is a concern throughout the year.
Whether you are getting ready for a new season or starting a new construction project, we can ensure that you have what you need to be successful and alleviate any concerns, stresses or frustrations you may carry.
This is why we offer value that no other lender can — a deep understanding of your industry, unmatched equipment expertise, and personal financial solutions, provided to you how you prefer, as fast as possible.
With limited resources and unlimited opportunities, we can make owning and operating equipment easy and affordable. By helping you find the right financial solution to keep your business running, we enable you to purchase the John Deere equipment you need at the right time.
You deserve;
To work with industry experts that understand your business and can help you structure your finance solutions correctly in a way that suits you.
Reliable products that are specifically designed with our customers in mind to improve your business.
Assistance throughout the application process, with the least amount of effort and documentation submissions required from your side.
To work with an organisation that can ensure all regulatory requirements are met along the way.
You deserve our undivided attention on your journey to success.
For generations, we have been enabling our customers to purchase the equipment they need to succeed. And without question, we'll be here for you in good times and bad.
It's about building an enduring relationship by ensuring your financing works as hard and reliably for you as your equipment.
After all, your success is our sole focus — your business is why we're in business.